ZD-F190 roll square bottom paper bag machine
---
ZD-F190 full-automatic square bottom paper bag machine is used to produce environmental protection paper bags, food paper bags, shopping paper bags and various kinds of portable paper bags using paper as raw materials. The machine is used to make bags of primary color paper or printed roll paper at one time through the machine. It has automatic functions such as gluing from the upper side, folding into a barrel, cutting off the paper tube, indentation at the bottom, gluing at the bottom, forming at the bottom of the bottom of the bag, and bag discharge of the bag. The machine adopts the original Japanese imported electronic control system, which is controlled by a servo motor to control the length of the paper bag and the collection of finished products. It has high precision, strong stability, simple maintenance and high efficiency production. It is the most ideal equipment for major printing plants and manufacturers of portable paper bags.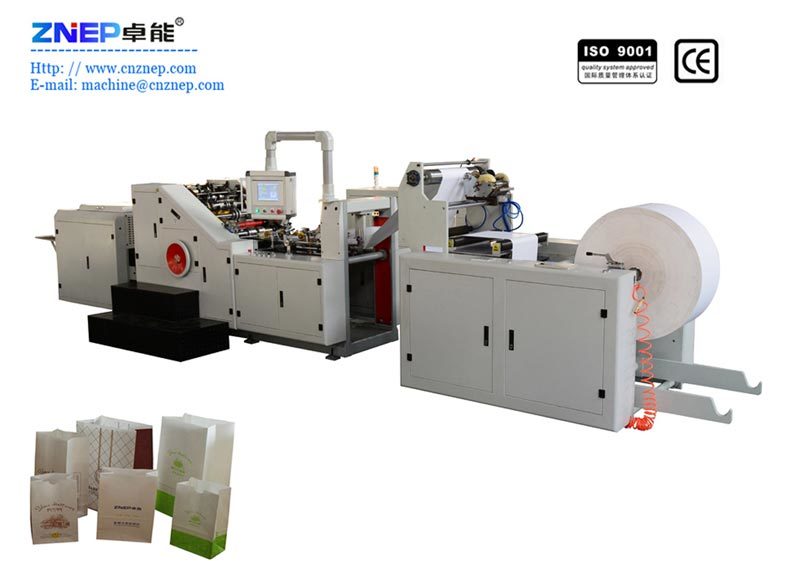 ---
Nanjing Zhuoneng Machinery Equipment Co., Ltd.
Address: No. 1
, No. 63 Gutan Avenue, Gaochun Economic Development Zone, Nanjing Tel:
Fax: 025-57355788
Mobile Phone:
Mailbox:

WeChat
Copyright©2023 Nanjing Zhuoneng Machinery Equipment Co., Ltd.